Venue
Sheraton Mustika Hotel Yogyakarta
Jl. Laksda Adisucipto KM 8.7, Maguwoharjo, Depok Sub-District, Sleman Regency, Special Region of Yogyakarta 55282, Indonesia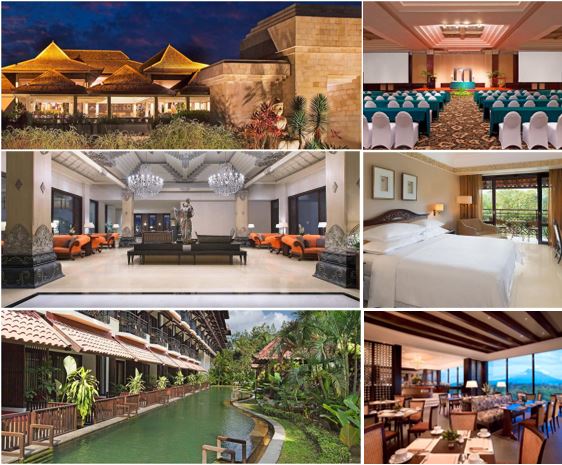 Hotel Information:
Can be reached in 7 min (around 3 km) by car from Yogyakarta Adisucipto International Airport and in 20 min (around 10 km) from Yogyakarta Tugu Train Station.
Global Winner 2016 Luxury Airport Hotel.
9 km to the ancient Hindu relics of Prambanan temple and 45 km the world's largest Buddhist Borobudur temple.
Yogyakarta is also known as Yogya, Yogja, Djokdja, Jogja, Jogya, Jogjakarta, and Djokjakarta due to its rich history. This city is home to numerous attractions, such as centuries-old temples, heritage sites, arts, crafts, and culinary delights. Natural beauty is also abundant, from Mount Merapi to gorgeous beaches to green landscapes.
Two UNESCO World Heritage Sites—Borobudur and Prambanan temples—are just a quick drive from the resort. Many other structures of historical significance, such as the Sultan's palace, Taman Sari Water Castle, and Ratu Boko, are nearby. Yogyakarta also has dozens of museums and art galleries.
Events held here include wedding ceremonies and receptions, corporate and private celebrations, social parties, proms, and auctions. Many successful international conferences have been hosted at the resort, attracting the attention of the government, and the city is now striving to create a top MICE destination in Indonesia. In the main resort building are five other function rooms that offer a more discreet meeting space for up to 325 guests. These rooms also provide natural light with beautiful views of Mount Merapi, a waterfall, or a vibrant garden.
In addition to the event facilities at the Sheraton Mustika Yogyakarta Resort & Spa, groups can use outdoor function space at our resort or at nearby heritage sites. Ancient temples, the historical fortress museum, and the exotic royal water castle are minutes away from the resort and are appealing combinations of environmental beauty and national history.