Keynote Speakers
1. DR Imam Santoso, MSc.

Chairman of The Association of Indonesian Hydraulics Engineers  or Himpunan Ahli Teknik Hidraulik Indonesia
Topic: Green Infrastructure for Sustainable Development.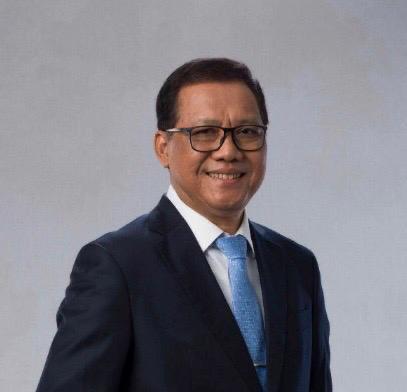 Indonesian Association of Hydraulic Engineers (IAHE) or in Bahasa Himpunan Ahli Teknik Hidraulik Indonesia (HATHI) is an organization of professional hydraulic engineers. The main vision is to achieve the  application of Water Engineering properly and correctly in the management of water resources for the welfare of the community. They actively participate in many scientific activities such as producing many scientific papers as well as become keynote speakers at several national and international conferences.
2. Prof. Stephen SY Lau,
Professor of the Beijing University of Civil Engineering & Architecture, and Honorary Professor of Hong Kong University.
Topic: Human-oriented Environmental and Building Design for A Mega city.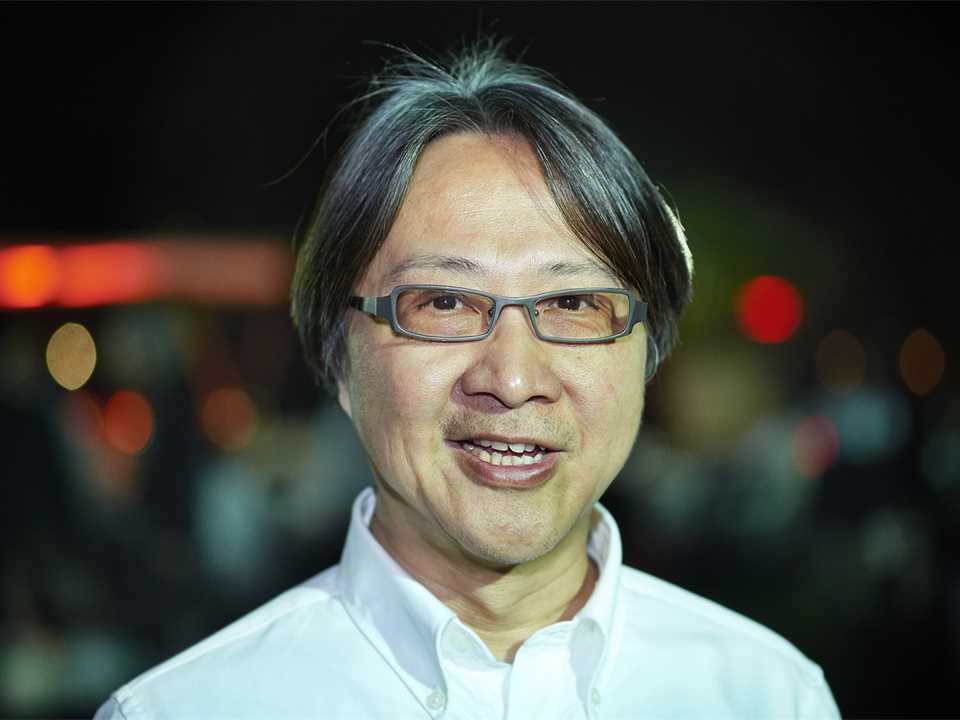 Trained as an Architect (HKU and the Bartlett), he specializes in sustainable building and urban design. He has expertise in architectural acoustics, light and lighting, green building rating and design. He is a Registered Architect (HK), Certified Carbon Auditor, proficiency in LEED (U.S.A.), BREEAM (U.K.), GBL Assessor (China Green Building).
Internationally, he was member to the European Union EU-Urban Knowledge Asia Network UKNA, the EU-Multiple and Intensive Land Use MILU Research Project, and the International Society of Habitat Engineering and Design ISHED (Japan), CIB Task Group 39- Megacities; International Initiatives on Sustainable Built Environment iiSBE (Canada). In practice, He has won awards, prizes, competitions as collaborators/leader of international/local design teams; advisor to OMA-AMO Asia (2010-14), and Robert Matthew Johnson-Marshall RMJM-HK. His current research interest is Human-oriented Building and Environment Design; Man-Machine Interactive Control (IoT) of Building Performance; Building Use Study; and Biophilic Urbanism. Professionally, he is an active member to the China Green Building Council and lectured regularly in China. He has been Visiting Professor to the Utrecht University the Netherlands, Senior Visiting Fellow UNSW.
3. Assoc Prof. M Ali Berawi

,


Department of Civil Engineering, University of Indonesia
Title: Creating Value-added and Stimulating Innovation in Mega Infrastructure Projects: Increasing Projects Feasibility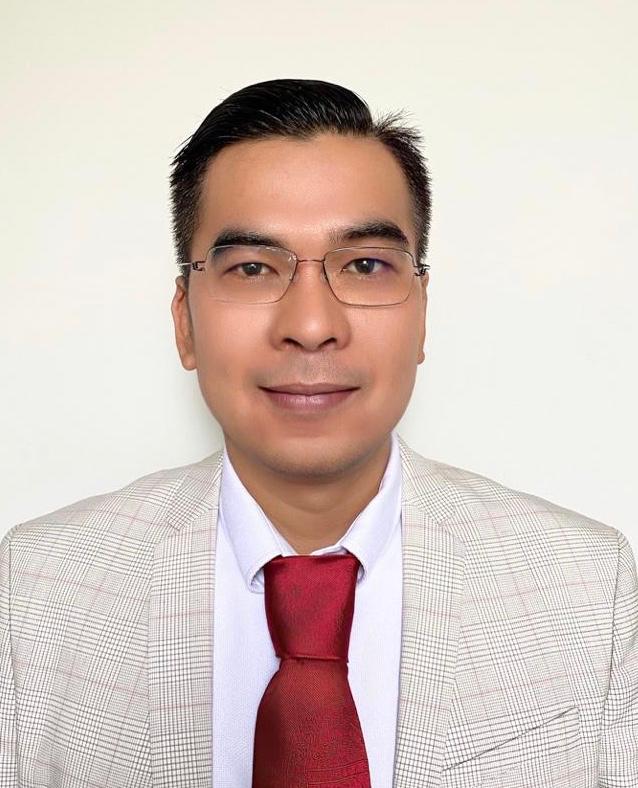 Dr. Mohammed Ali Berawi is an associate professor in the department of civil engineering, faculty of engineering, Universitas Indonesia and has extensive research experience in value engineering/value management and innovation in the context of infrastructure, construction, and manufacturing industries. Before joining the Faculty of Engineering at the University of Indonesia in 2008. Dr. Berawi was appointed senior lecturer at the Faculty of the Built Environment and Director of the Value Management Centre at the University of Malaya (2006-2008) and a lecturer in the School of Technology at Oxford Brookes University in the United Kingdom (2003-2006).
He was a visiting scholar in the Department of Civil Engineering and Environment, University of Washington, USA (2017), and a visiting professor in the Graduate School of Industrial Economics, Peter the Great St. Petersburg Polytechnic University, Russia (2019).
Dr. Berawi's work on value engineering/value management, knowledge and quality management, engineering design, and innovation has led to various publications in books, international journals, conferences, and consultancy proceedings. He was selected as the most outstanding lecturer/researcher at the University of Indonesia (2009) and was a finalist for the UK Alumni Award (2008) and Toray Science and Technology Award (2014). His research leadership is reflected through his election as Editor-in-Chief of Value World, the journal of the Society of American Value Engineers (SAVE International) (2008-2014) and as Editor-in-Chief for the Scopus indexed journal, International Journal of Technology (IJTech). Dr. Berawi has been involved in many national and international research collaborations and consultancies. He has been listed by Webometrics as one of the Top Scientists in Indonesia (2015-2017), Top 500 Indonesian Best Researchers by Ministry of Research and Technology of the Republic of Indonesia (2020), and his biography featured in the 24th edition of Who's Who in the World.
Dr. Berawi served as Lead Advisor to the Republic of Indonesia's Ministry of Transportation (MOT) in 2012, Director of the Directorate of Research and Community Services (DRPM) at the Universitas Indonesia (2015), and he currently serves as Chairman of Standing Committee on Infrastructure Strategic Policies for Indonesia Chamber of Commerce, Executive Director of the Center for Sustainable Infrastructure Development (CSID) Universitas Indonesia, and Director of ASEAN University Network for Sustainable City and Urban Development (AUN – SCUD).
4. Prof. Rajendran Parthiban

,


Professor Engineering and IT of Monash University Malaysia
Topic: Role of Industry 4.0 on The Development of Sustainable Environment and Living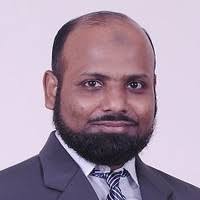 Rajendran Parthiban completed his Bachelor of Engineering with first class honours in 1997, and his PhD in optical networks in 2004 from the University of Melbourne, Australia. He joined the ARC Special Research Centre for Ultra-Broadband Information Networks (CUBIN) at the University of Melbourne. In CUBIN, he conducted research in developing new and cost-effective optical network architectures for carrying future Internet traffic. In 2010, he was appointed as the Deputy Head of School (Education) of the School of Engineering. He is also serving as the Deputy Head of School of the School of Information Technology from August 2014. His research interests are in optical networks, visible light communications, vehicular communication, grid/cloud/fog computing and engineering education. He is a member of Institution of Engineering and Technology (IET) and Optical Society of America (OSA), and a senior member of Institute of Electrical and Electronic Engineering (IEEE).
5. Prof. Dr. Okky S. Dharmaputra
The representative speaker of South East Asian Ministry of Education Organization (SEAMEO) and Tropical Biology (Biotrop). Professor of Mycology, Bogor Agriculture University or Institute Pertanian Bogor and senior researcher at South East Asian Regional Center for Tropical Biology
Topic: "Good Postharvest Handling to Minimize Mycotoxigenic Fungal Infection in Foodstuff".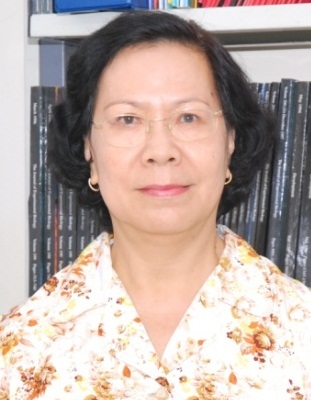 Prof Okky S Dharmaputra got her PhD from University of Montpellier, France. She now actively conducts many research on Mycology particularly on Fungi on foodstuff and their mycotoxin.
6. Dr Chang Wei KANG
The Representative speaker of the International Building Performance Simulation Association (IBPSA) Singapore Chapter.
Topic: Dispersion of Evaporating Cough Droplets in Tropical Environment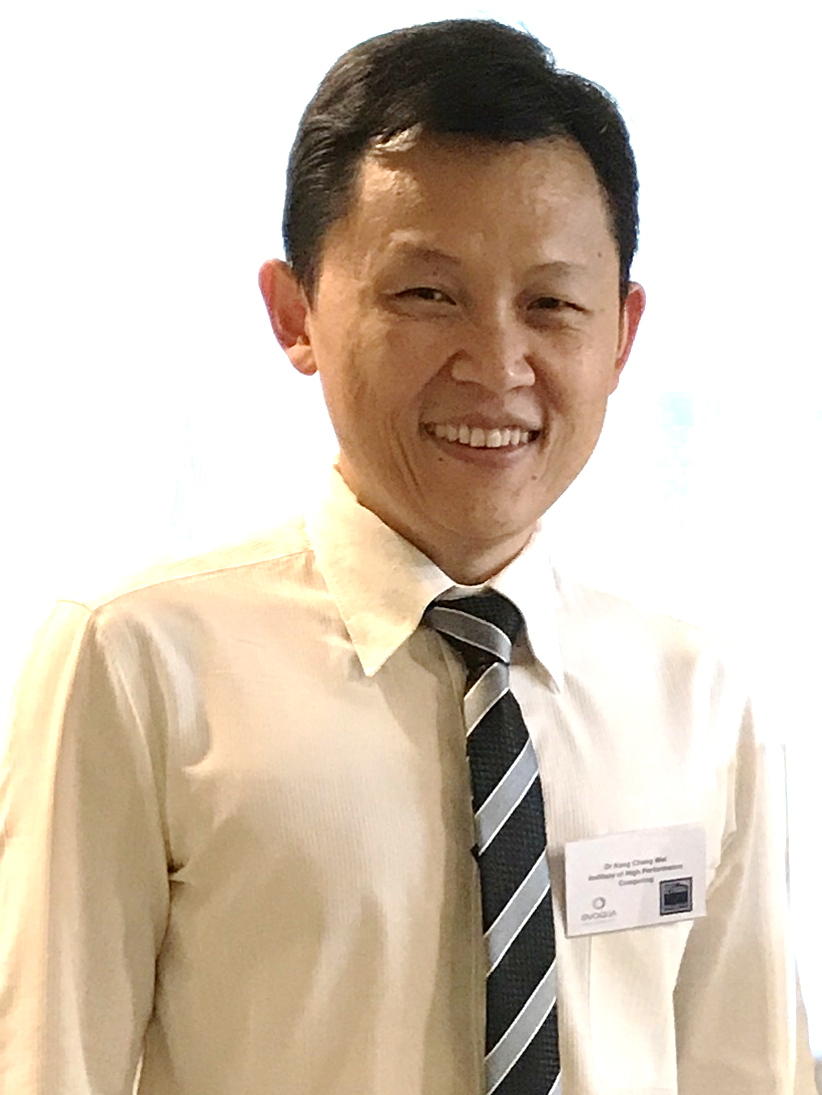 Dr KANG Chang Wei is a Senior Scientist and Deputy Director of the Fluid Dynamic Department, Institute of High Performance Computing (IHPC) in A*STAR (Agency for Science, Technology and Research). He co-leads the department to pre-position, steer and strengthen department strategic direction, as well as mentor and groom talents. He is also the Innovation Lead for Green Technology for Marine, Offshore, Oil & Gas (MOOG) to promote cross-cutting initiatives that integrate IHPC competencies and department strengths in the field of MOOG sector. Over 15 years of working experience in Computational Fluid Dynamics (CFD) for research and industry, he led and/or involved in numerous projects in the field of green shipping (e.g. hull form optimisation, emission control, ballast water treatment), manufacturing process (e.g. thermal spray, cold spray, shot peening) and sustainability (e.g. data centre, renewables, aquaculture). Specially for this year, he is leading a team of computational scientists with fluid dynamics expertise to develop advanced computational modelling of airflow and airborne droplets dispersion. The team has developed, verified and used the model to understand how droplet in-flight characteristics and their final destination are affected by a range of factors and interdependent interactions. The scientific outcomes will be shared in the talk.